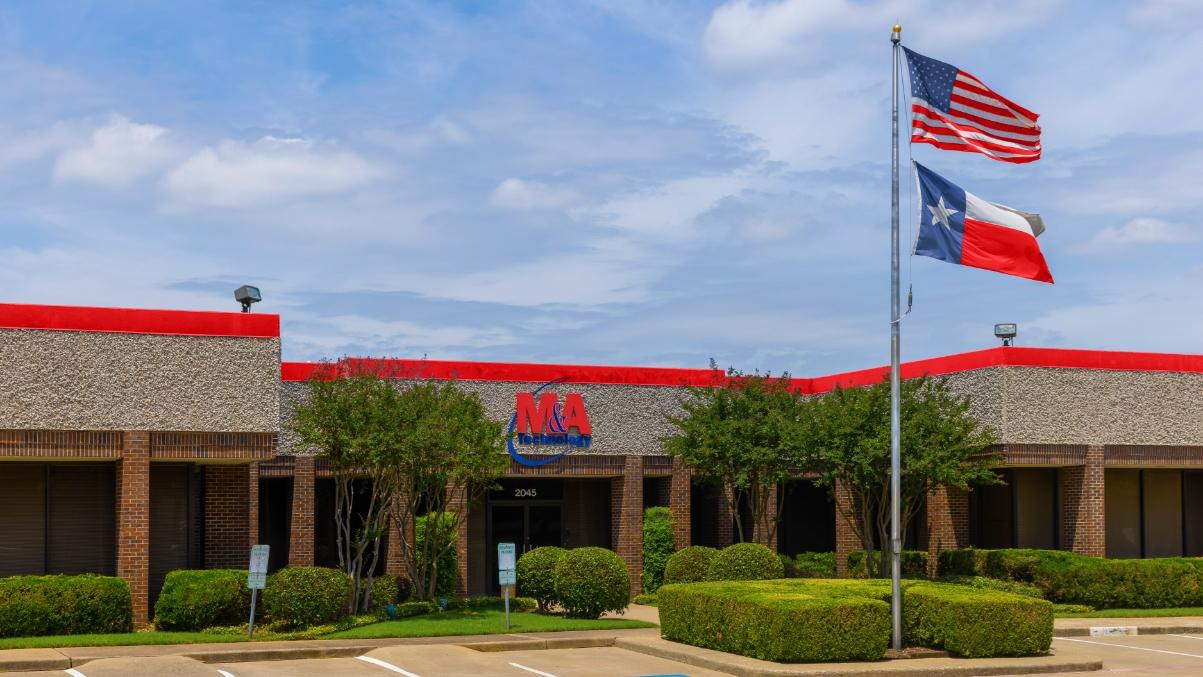 About M&A Technology
Magdy Elwany founded M&A Technology in 1984 as a solutions provider of procurement and network services with a focus on the education market. Since that time, we have achieved steady growth while improving our capabilities to meet the technology service requirements for hundreds of school districts, OEM, and government clients.
We manufacture our own line of desktop PC's, servers, and other IT products in our 40,000 square foot manufacturing facility, enabling us to control the customer's configuration and product life cycle. We have refined this customer-centric approach to offer customer load management, asset tagging, customer-specific configurations, quick turn product development, and extended product life cycles. These services are designed to reduce the total cost of ownership, increase end-user satisfaction, and enable you to focus on your core business.
In addition, we own and operate three SOC 2-audited data centers offering VPN services, virtual servers, remote backup, and Office 365 cloud integration. We provide both colocation and managed service options depending on our clients' business needs.
Industry Updates

Covering the latest in industry news and company updates

Diving into solutions and how you can apply them to your business
The M&A leadership team has decades of experience
successfully deploying leading edge technologies while fully understanding customers' needs.
DR. HANY ELWANY, PH.D / CEO
Dr. Elwany is among the world's foremost scientists and engineers in the nearshore environment, with specialized experience in coastal processes, sediment transport, and estuarine dynamics. He founded Coastal Environments in 1988 to provide unprecedented professional services to meet coastal challenges. Dr. Elwany has authored and employed unique mathematical and computer techniques to study optimal design structures under various dynamic constraints. His work includes dynamic response of mechanical systems, design of offshore structures, data analyses, simulation, modeling of ocean and coastal conditions and the interaction between currents, waves and structures. Dr. Elwany holds a Ph.D. from the University of Dundee in the United Kingdom, a B.S. in Mathematics and Statistics from Alexandria University, and has worked extensively with the Center for Coastal Studies at the Scripps Institution of Oceanography.
MAGDY ELWANY / CEO in Memoriam
Magdy was the founder and had been the visionary for M&A since its inception in 1984. He had over 39 years experience of being an exceptional entrepreneur in all facets of business, engineering, and customer satisfaction. Magdy had a Master of Science in Electrical Engineering (MSEE) from Southern Methodist University in Dallas and a Bachelor of Science in Electrical Engineering (BSEE) from Alexandria University in Alexandria, Egypt.
Val Overbey / Chief Technology Officer
Val has 30 years of experience in software from assembly language to C and 29 years of experience in the UNIX operating system and its variants. He has been a leader in the development of Web-based infrastructure for the education marketplace. Having joined M&A Technology in 1993, Val is responsible for testing all systems and components for compatibility, interoperability and reliability.
Donna Shepard / Chief Operating Officer
Donna joined M&A in late 1991 as a computer sales associate. In 2001, Donna was promoted to Director of Special Projects, 2006 Vice President, 2010 Executive Vice President and in 2019 Chief Operating Offer. Donna brings the experience needed to develop and maintain operating processes and plans for various school districts and is currently involved at a high level in M&A's private LTE initiative.
Debi Cooper / Director of Sales
Debi has over 37 years in the Technology Industry. After 15 years with Apple Computer she joined M&A Technology and has experience in Sales, Management, Operations, Business Development, Project Management and Service. Debi has organized effective large scale regional and national trade shows, provided Project Management from large to small technology integration/implementation projects and prepared comprehensive and competitive bid responses on behalf of the company to purchasing cooperative and published bids.

Certifications
We are proud to maintain our industry's top regulatory certifications, validating our commitment to providing our customers with the highest level of products and services.
Contact us
"*" indicates required fields